Speech Therapy
Pediatric speech therapy addresses concerns for expressive and receptive language skills, oral motor impairments, auditory processing, and social skills.
Occupational Therapy
Pediatric occupational therapy addresses challenges with fine motor skills, coordination, spatial and body awareness, sensory processing, and social skills in a play-like setting.
Physical Therapy
Pediatric physical therapy addresses difficulties in motor skills to improve range of motion, strength, balance, and endurance through play activities.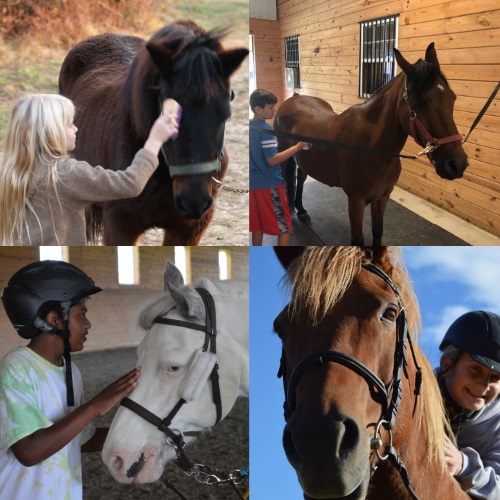 Hippotherapy
Horsn' Around is a PT, OT, or SLP treatment strategy that utilizes the movement of a horse as part of an integrated intervention program to achieve functional outcomes. We provide this service in Grasonville in coordination with TALISMAN THERAPEUTIC RIDING. We are currently offering physical therapy services in our Horsn' Around program.
Our People
We are so thankful for the OT's that have serviced our child and helped us to meet her needs adequately and appropriately.
-Linda C.
I highly recommend Annapolis Children's Therapy Center. My 8 month old son started ACTC with a bracial plexus injury when he was 5 days old. He has made amazing progress working with his PTs Ms. Sarah, along with Ms. Brittany and OT Ms. Pat. They truly care about the children & it shows.
-Keisha D.
Insurance / Forms
Please fill out your paperwork in advance of arrival. We currently accept most major insurance plans.
View/Print Form
Events
Annapolis Children's Therapy offers events throughout the year to promote community including a Stride for Pride run and monthly movie nights.
View All